Owlissimo's popular Right Brain Education Workshop are back again! This time, they're offering 20 fully-sponsored seats for parents with special needs children – scroll down for details!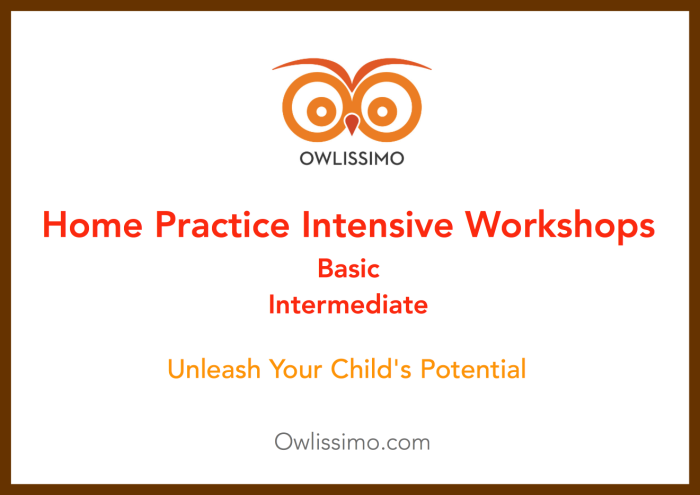 Owlissimo is back with another round of Home Practice Intensive Workshops:
About Owlissimo's Home Practice Intensive Workshops
Owlissimo's workshops are designed for parents who:
Have heard all the benefits of early right brain education and want to know how to practice it at home
Want to know how to flash cards, how to play memory games
Want to extend the learning activities beyond 4-6 years old
Want to know how to help their child learn with superb attention
Wish to meet a group of parents enthusiastic about home practice
Owlissimo offers two categories of workshops:
Basic – for parents that:

are new to early right brain education
have never attended Owlissimo's home practice workshops
have children aged 0-6 years old

Intermediate – for parents that:

have some experience in early right brain education
have a basic knowledge of building parent-child relationship, flashcards and memory games
have attended Owlissimo's basic workshop
have children aged 3-6 years old
are looking for extension activities to prepare their child for primary school
Learn more about the workshops here:
About the Speaker
MieVee is a mother of 3 right brain education and Montessori Method practitioner. She used imaging method to achieve outstanding academic performance during University and beyond. She has over 5 years experience working with parents and educators on accelerated learning, right brain and Montessori methods; and has logged thousands of hours on classes, books, articles, and consultations with other parents and educators.
Special Needs Sponsorship!

As a way of giving back to society, MieVee has allocated 20 fully-sponsored seats at the KL Workshop for parents with special needs children – 10 for the basic workshop and 10 for the intermediate workshop.

If you have a special needs child and wish to attend Owlissimo's workshops, you can sign up here:

Application Form for Sponsorship (Special Needs Child)

(Application closes on 8 November 2015. Successful applicants would be notified on 10 November 2015.)
Related: